Flatlock Underwear, Sportswear and Outdoor Clothing
OEM/ODM/Full package
Microfiber, merino wool, power stretch, genesis fleece sportswear;
4 way stretch, merino wool, microfiber underwear;
Balaclava, gloves;
Performance athletic wear including wicking (moisture management, UV protective antimicrobial, antimicrobial bamboo charcoal fabrics etc;
Sportswear & Outdoor Clothing;
Thermal Underwear and
any other other products according to buyer's samples, designs and/or concepts.
Flatlock Stitching (ISO 607)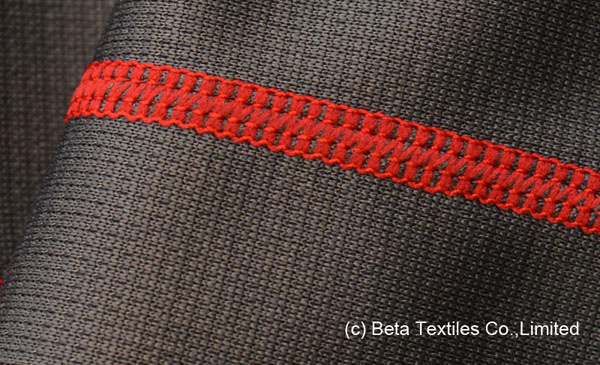 Thermal Underwear
All types of thermal underwear made of 100% polyester, polyester/spandex, nylon/spandex, viscose, v-loft, bammboo, merino wool, polypropylene and other fabrics according to buyer's samples.
Sportswear
All types of sportswear such as boxer, tank top, sports bra, compression sets etc made of performance and normal fabrics.
Outdoor Clothing
Outdoor clothing made of micro fleece, laminated water resistant and water repelent fabrics and any other fabrics based on buyer's samples, designs and ideas,
Sports Accessories
Knitted Technical Fabrics
Beta Textiles Co., Limited also manufactures technical and normal knitted fabrics for its own garment orders and for international sales as well.
Beta Textiles Co., Limited is the licensed fabric manufacturer of X-static, Dri-release, Outlast and Celliant etc.